Sunday February 10, 2019
January 2019's Projects
Powerhouse couple, Paris & M came to me with the idea of cut out paper dolls for their save the date. Paris is the fun, vintage enthusiast, rabble-rouser while M is the handsome, smooth, academic. Together they are the perfect couple ❤️ While the save the date is all about their unique personalities, their invitation design was honoring the ceremony; starry night amongst the mossy oaks of South Carolina and a nod to deco elegance.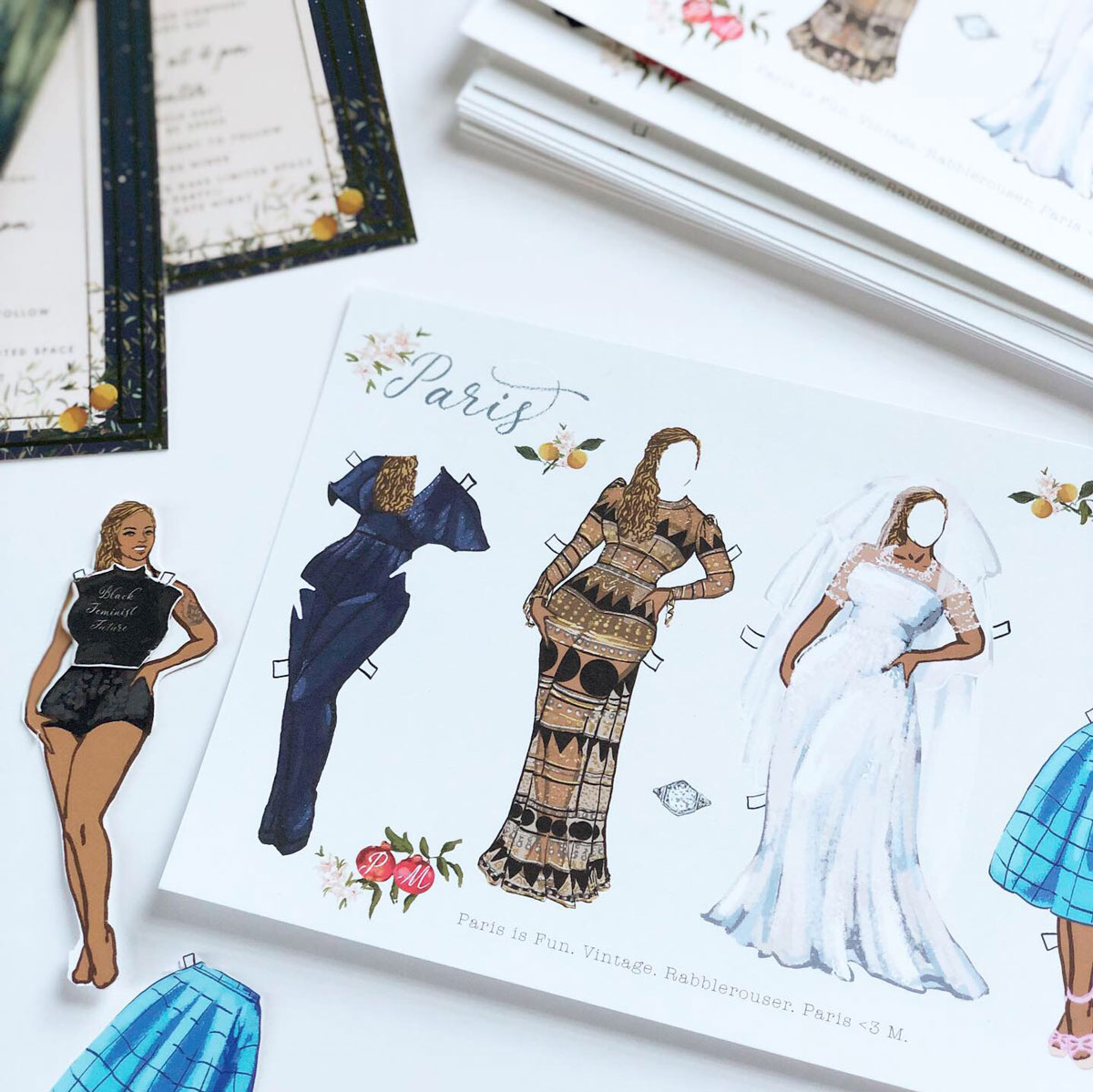 ←
→
More from the Jolly Edition Blog
December 2021's Projects
December 29, 2021
During my six weeks away from wedding stationery I wanted to reconnect with one of my first loves: painting. It felt great to engage with paint again, on large scale pieces, it was absolutely liberating. It's hard to describe the effect painting has on my brain: it's aggravating and healing all at the same time, Read the rest.
November 2021's Projects
December 12, 2021
After a very condensed, stressful and chaotic 2021 I needed a break. During November I decided to take on significantly less stationery commissions for my mental and emotional well being. It's my first vacation longer than a weekend since 2016 and it felt amazing to lift off that responsibility and to change context for a Read the rest.
October 2021's Projects
November 17, 2021
September 2021's Projects
October 17, 2021
August 2021's Projects
September 16, 2021